(Musings of a Stone Designer)
Friday, September 01 2017
With the advent of the internet and social media, home décor that looks fresh at first sight, quickly becomes over-exposed. Unfortunately, this leads to a style that is dated before its time. How does one avoid this dilemma?
Here are eight tips for acquiring a timeless look when designing your personal space.
Go for basics when choosing investment pieces. Skip the patterned upholstery, the colorful granite, the eye-catching rug. You don't want to live with very expensive items perpetually reminding you of the year everything was geometric, blue, or leopard. Think of these major pieces as the little black dress of decorating—you can change their look with less costly accessories.




2. Remember, natural materials that age gracefully last, and look good, forever.
3. Don't think you can't do something in your own home if you haven't seen it on Houzz. Instead, lean on classic design
principles…balance, scale, unity, contrast, along with your own good taste. If you think it looks good and functions well, go for it—even if it is not the latest craze. As designer, Karl Lagerfeld has said, "trendy is the last stage before tacky."
4. Edit, edit, edit. Force yourself to periodically view your rooms with new eyes, and remove anything that is dragging down your look. Just because you loved that dried flower wreath when you received it 15 years ago, doesn't mean you should live with it for the rest of your life. Once again, timeless fashion advice works equally well for home design. "When you think you are dressed, take one thing away," or the always appropriate, "Less is more."

5. Make it personal. Customization goes a long way to create a unique environment and avoid fads.

6. Mix in things that aren't new. Shop second hand, repurpose, make it yourself, or incorporate a bit of whimsy for some of the design details. This trick prevents your home from looking like a store.
7. Mix in things that are new—but keep them to a minimum. A touch of "the latest thing" will keep your home looking current, and keep you from looking like someone who just crawled out from under a rock. But remember, just a touch.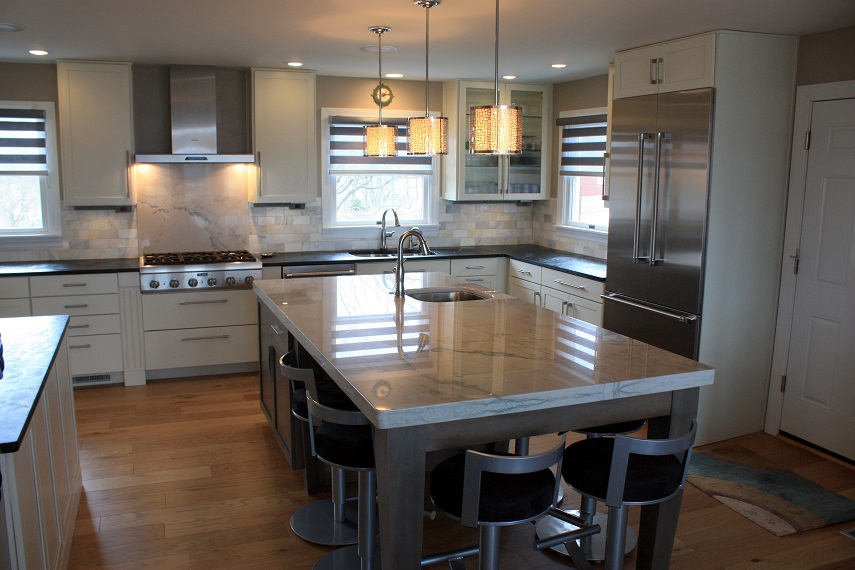 8. Finally, avoid selecting the item or material that initially excites you the most; Instead, go with your second choice. This tip was shared with me by a recent customer who was given it by another. Initially, it sounds like bad advice, but I have noticed it rings true in so very many situations. The exciting one inevitably emerges as the next big trend, it becomes over-exposed, and you are so over it before it even has a chance to settle in. It reminds me of a comment I heard years ago from another customer who was trying to decide between a soapstone slab with an amazing pattern and vivid hue, or the slab of traditional black soapstone she had always envisioned in her kitchen. As she walked past the show-stopper, shielding her eyes from its beauty, she walked directly toward the Church Hill soapstone slab saying, "No, I will not choose the cute boyfriend—I am going to stick with the sensible husband."